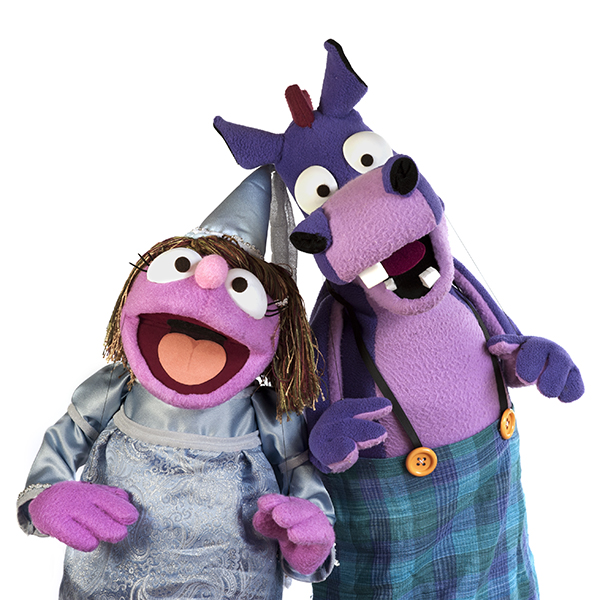 Business Name
All Hands Productions
Type of Business
Puppet Shows, Puppet design and construction
Email Contact
info@allhandsproductions.com
Phone Contact
404-713-1588
David Stephens has had a life-long fascination with the art of puppetry. Sparked by watching Jim Henson's Muppets, Stephens began making his own puppet creations as a teenager. After obtaining his MA in Puppet Arts from the University of Connecticut in 2001, he created All Hands Productions, a one-man puppet company dedicated to entertaining audiences of all ages.
Stephens has toured extensively throughout the United States, performing in puppet theatres, libraries and schools. "Billy Goats Gruff and Other Stuff" and "The Adventures of the Gingerbread Man" have been hosted several times by Atlanta's Center for Puppetry Arts and were enjoyed by sold-out audiences. The Puppets Up! International Puppet Festival, held in Almonte, ON, invited Stephens to perform his unique version of "Jack and the Beanstalk" in 2009.
Besides managing a hectic tour schedule, he's also been a puppeteer on "Sesame Street," performing background Anything Muppets and assisting some of the veteran Sesame Muppet performers. In 2008 and 2009, David was a featured puppeteer in "Jim Henson's Emmet Otter," a musical adaptation of a Henson classic co-produced by Goodspeed Musicals and the Jim Henson Company.
In 2004, Stephens' production of "Billy Goats Gruff and Other Stuff" was awarded an UNIMA Citation of Excellence, one of puppetry's highest honors. His work has also received recognition from the Alabama State Council on the Arts and the Jim Henson Foundation.
Stephens dedication to developing quality puppet theater for families continues to this day. We hope you'll consider All Hands Productions for your next event or special occasion!